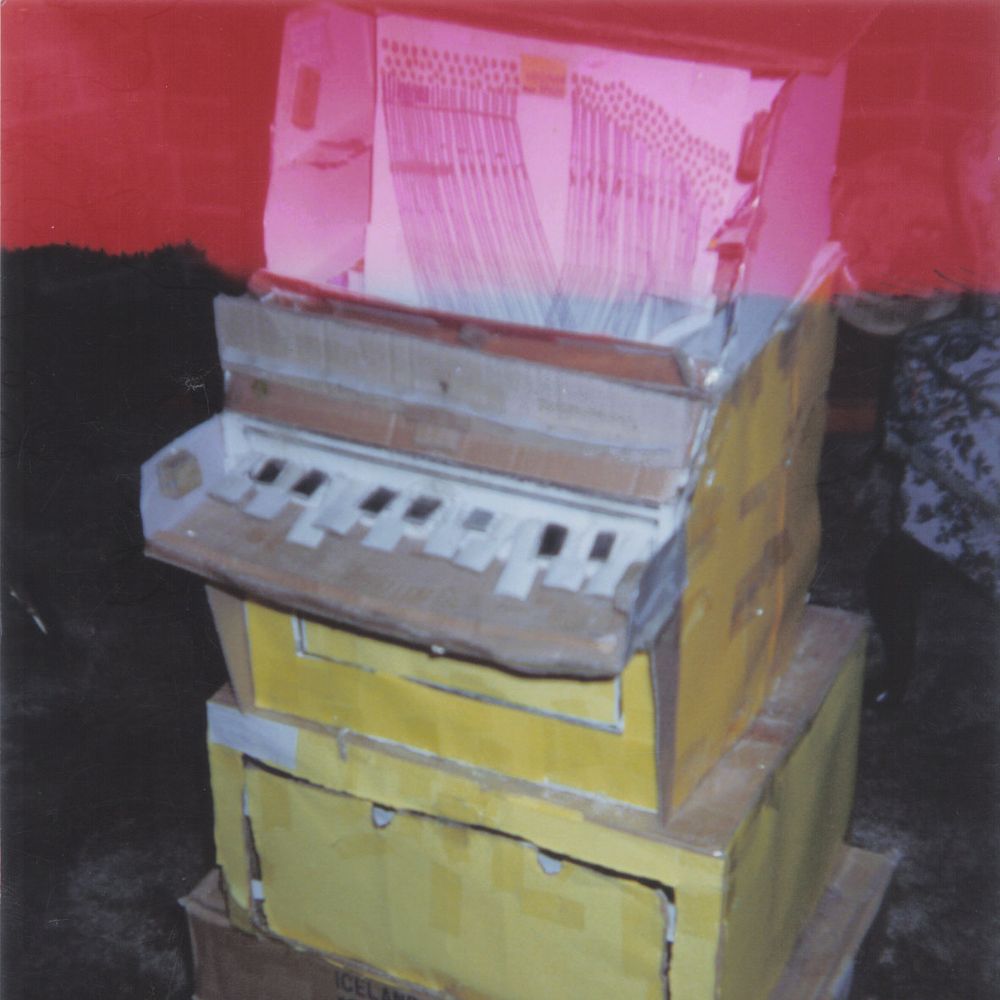 It was the death of Freddie Mercury that first inspired Chris to take up a musical instrument. His parents were huge fans of Queen and in that moment Chris thought he wanted to be the next Brian May. Guitars and Chris didn't get along however and so a dusty old keyboard was found in the loft at home and it was suggested that he try that instead of the guitar... something clicked.  
At school Chris keenly watched the music teacher play the piano in assembly. He longed to play a real piano so one day asked if he could have a go. The music teacher, Mrs Philips, not only allowed Chris access to the piano but meticulously explained the workings of the piano igniting Chris's love for the real thing.  Soon the keyboard at home wasn't enough for Chris, he longed for a real piano, rich in sound with strings and hammers.  As his parents wouldn't be swayed, Chris set about making his own piano from cardboard boxes complete with keys that worked little hammers (the inspiration for the title of Chris' limited edition signed CD).  Chris improvised the sound of the keys with his voice and eventually his determination (or lack of voice) won out and a piano was installed at home. 
At school Chris couldn't get enough of the piano, practising every day whilst the other kids were in the playground. He became the go-to pianist for school performances.  Early influences include Rawicz and Landauer and Elton John. His Dad's collection of Hooked on Classics led him to another great obsession, Mozart, as he set about finding the original arrangements and composers. Inspired by Mozart's concertos and symphonies, Chris began to compose.  Although he had a few piano lessons, the regimented academic style did not sit well as he preferred to play what he heard and felt rather than what he saw.  Being a largely self-taught and an intuitive pianist, every piece Chris records in the studio is learned by ear without any sheet music in sight when he plays. 
An introduction to Scott Joplin and ragtime while at school led to another great love, performing. Chris soon learnt that anything done in ragtime style causes a reaction, it amuses his audience. A love of playing to an audience and causing reactions has led Chris to a close involvement with a number of musical theatre groups over the years either in the capacity of musical director or composing for new musicals or performing and more often than not all 3.  
Unsurprisingly, Chris is increasingly in demand which has given him the confidence to give up the day job to focus on his music. A recent and unexpected influence has been a resident in a local care home where Chris performs on a weekly basis. Although she has dementia and struggles with daily life, she has become a formidable self-appointed teacher to Chris. "Play it ! Don't thump it. Anyone can thump it. Play it, ..the keys are there to be caressed."  
Chris is based in Surrey, UK and is signed to Lark Recordings.